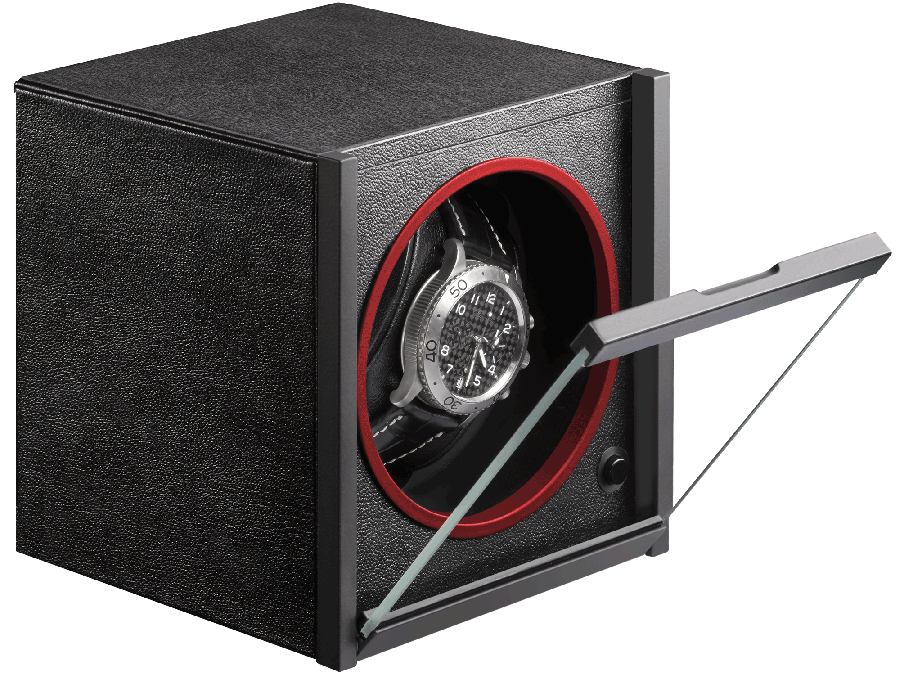 12 Jul

4 tips to transport a collectible watch
4 tips to transport a collectible watch
When traveling, it is important to take with you your favourite timepieces: being able to change your chronograph according to your costume or the occasion is priceless. Still it is necessary to guarantee both the safety and the functioning of your watches during the journey. Compact and robust watch winders, watch cases, secure cases, private transport: discover 4 solutions to carry your collection of watches with you wherever you go.
A watch winder as a travel case
For sure, the primary function of a watch winder is rather to preserve the power reserve of an automatic watch when not worn, usually at home or in a second home. However, depending on the shape of the case, it can be an excellent travel case for top-of-the-range timepieces.
Indeed, if it is compact, robust and cubic or parallelepiped, the watch winder can easily find its place in a suitcase or a travel chest. So, automatic watches placed in winding devices of this type can continue to be rocked during the journey and, at your destination, you will be able to choose between your collection of timepieces, without having any fears as to their power reserve, and this, while guaranteeing their safety during transport.
Watch cases: an efficient classic solution
Today, there is an extremely wide range of travel cases for exceptional watches, from the simplest to the most refined, the craftsmanship and luxurious finishes of which are quite exquisite. Allowing to accommodate from 4 to several dozens of watches, according to the models, they are generally cleverly designed to allow to store a large number of timepieces in a controlled volume.
Louis Vuitton for example offers some standard models and even realises, on request, models of customised travel chests that can integrate cigar boxes and other demanding storage for clients anxious to take with them their passion for beautiful things.
However, apart from a few exceptions, these travel watch cases do not include watch winders. It is necessary either to have watch winders in your accommodation of destination, or to exclude your automatic watches from the journey.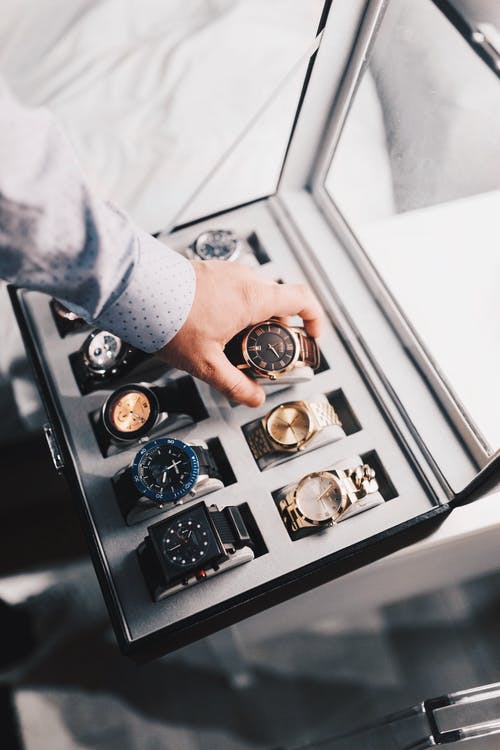 Secured cases: a solution for putting your fears at rest
Owners of automatic watches always fearful of damaging their precious timepieces will turn, at the expense of aesthetics, towards securing travel cases. Composed of an ABS shell, or other polymers known for their robustness, and protective foam, they also often have a system of securing closure. Some are also waterproof, to ward off any eventuality, including the most tragic…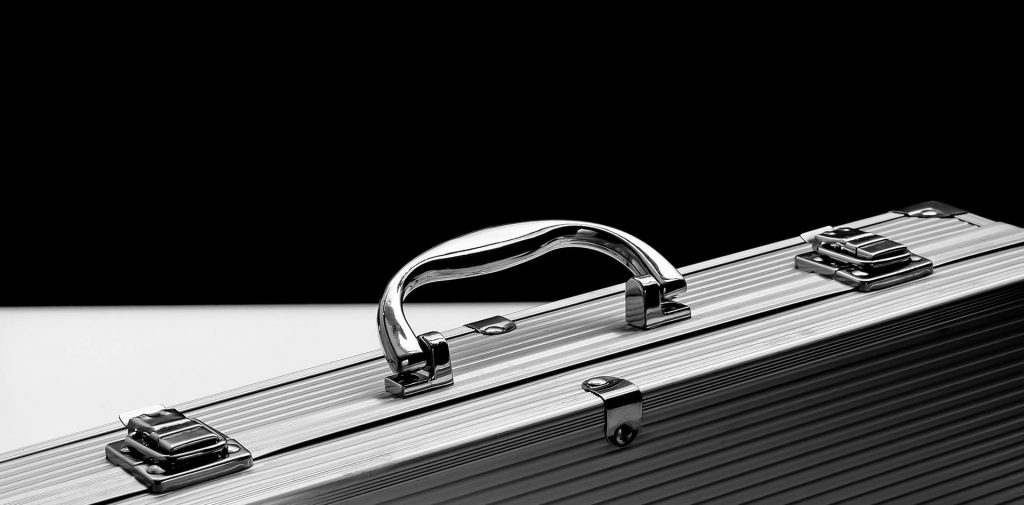 Private transport: comfort and safety
Finally, the latest tip to travel with your collectible watches is to solicit a private transport company. There are a few in Switzerland, which are particularly well-known for their rigorous specifications, their impeccable recruitment and their solid commercial guarantees.
It is then possible to entrust to them along with watch winders, travel boxes or even chests, without having to worry about the transport. Whether the destination is a hotel or a second home, everything can be implemented so that the watches await their owner upon arrival in the premises.